Welcome to Dragons Fire - An Online shop dedicated to all things draconic.
We have spent years selecting a wide range of dragon gifts from the functional to the fanciful in order to provide you, the dragon lover, with a wide variety of dragon goodies. From setting your table with dragon flatware, lead-free pewter plates, goblets and serving utensils to decorating your space with dragons on the lamps, walls, and on yourself, we have selected some of the finest dragons around.

May the fire of the dragon burn forever in our hearts!

Fire off an email to dragonmag@dragonsfire.co.uk so we can wing a catalogue to your account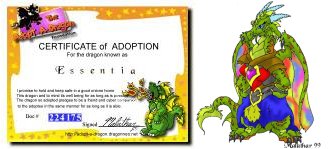 This shop uses SECURE payments via PayPal
If you would like to link back to our site, please cut
and paste the following text into your web page:



You do not have to save the graphic, the above text will automatically
link our logo in to your web site